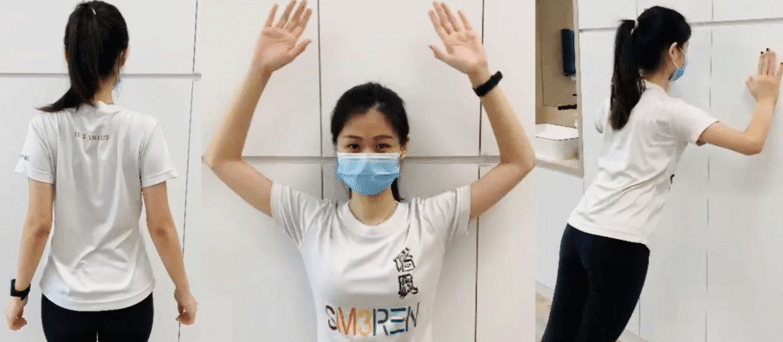 3 simple exercises to "activate" your shoulder!
Are you involved with sports or activities that places a strain on your shoulders?
That slight niggle or ache may be a first sign of a symptomatic shoulder.
 Read on to find out what the shoulder complex encompasses, the potential sources of pain and more about some simple exercises you can start to prevent shoulder pain.
 What does the shoulder comprise of?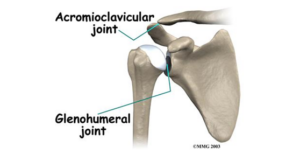 Shoulder, one of the most complex and mobile joints in the human body, is made up of two joints – the Acromioclavicular (AC) joint and the Glenohumeral (GH) joint. The AC joint is located where the acromion, part of the shoulder blade (scapula), meets the collar bone (clavicle). The GH joint is located where the ball (humeral head) and the socket (the glenoid) meet.

There are about 30 muscles in the shoulder and these muscles both move and stabilise the shoulder. The main group of muscles that stabilizes the shoulder joint is the rotator cuff (consisting of Supraspinatus, Infraspinatus, Teres minor, Subscapularis). The socket (glenoid) is shallow and flat which is deepened by a fibrocartilage rim called the labrum, which molds to fit the humeral head. The rotator cuff muscles keep the humerus close to the socket.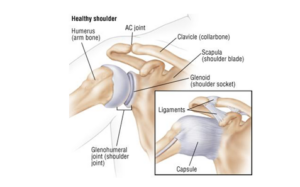 The joint capsule is a fibrous sheath (made up of ligaments) that encapsulates the shoulder joint and permits greater mobility while providing stability. The synovial membrane of the joint capsule produces synovial fluid to lubricate the shoulder joint. There are also synovial bursa (a synovial fluid filled sac) that act as a cushion between tendons and bony surfaces.
Shoulder issues can occur in any part of the shoulder structures as mentioned above.
When you should seek help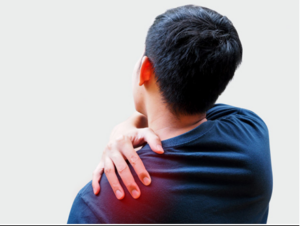 Often that slight niggle or tightness that builds up with use of the shoulder is neglected until it worsens to the extent that it affects our daily activities. Patients with shoulder pain therefore present usually with a chronic dysfunction, such as difficulty in lifting their arms or pronounced weakness or stiffness. Shoulder pain can often be exacerbated by work postures and ergonomics. It can thus be more challenging to treat such chronic issues as you may require a longer period of rehab to put you back on track towards recovery.
Pain in the shoulder joint can be a manifestation of problems within the shoulder joint complex or a problem with the tissues surrounding the shoulder. Chronic repetitive loading from strenuous sports or activities, especially with overhead movements, can place enormous stress and pressure on the shoulder, which in turn leads to injury. In rare cases it may be a referred pain due to structures away from the shoulder like the neck (cervical spine), heart, lungs or diaphragm.
At Rapid Physiocare, our experienced Physiotherapists are trained to diagnose and identify the cause for your shoulder pain.
"Activate" your shoulder to prevent pain!
Stability in the shoulder builds a strong base for smoother and unrestricted shoulder movement and protects it against overloading strain.
Here are 3 exercises you can work on to improve strength, stability and control of your shoulder in order to prevent the onset of pain. (Do consult your Physiotherapist should you have any difficulties working on them.)
Scapula Wall Slides (3sets of 10reps)
2.  Wall push-up (3sets of 10reps)
3. Shoulder squeeze/ Scapula retraction (3sets of 10reps)
Shoulder problems can be complicated to deal with. Our Physiotherapists are skilled at assessing your needs to create a tailored exercise program towards your treatment goals. For more information on how to improve your shoulder condition, get in touch with us through our website www.rapidphysiocare.com or call +65 6904 4900.
Tags :
Physiotherapy