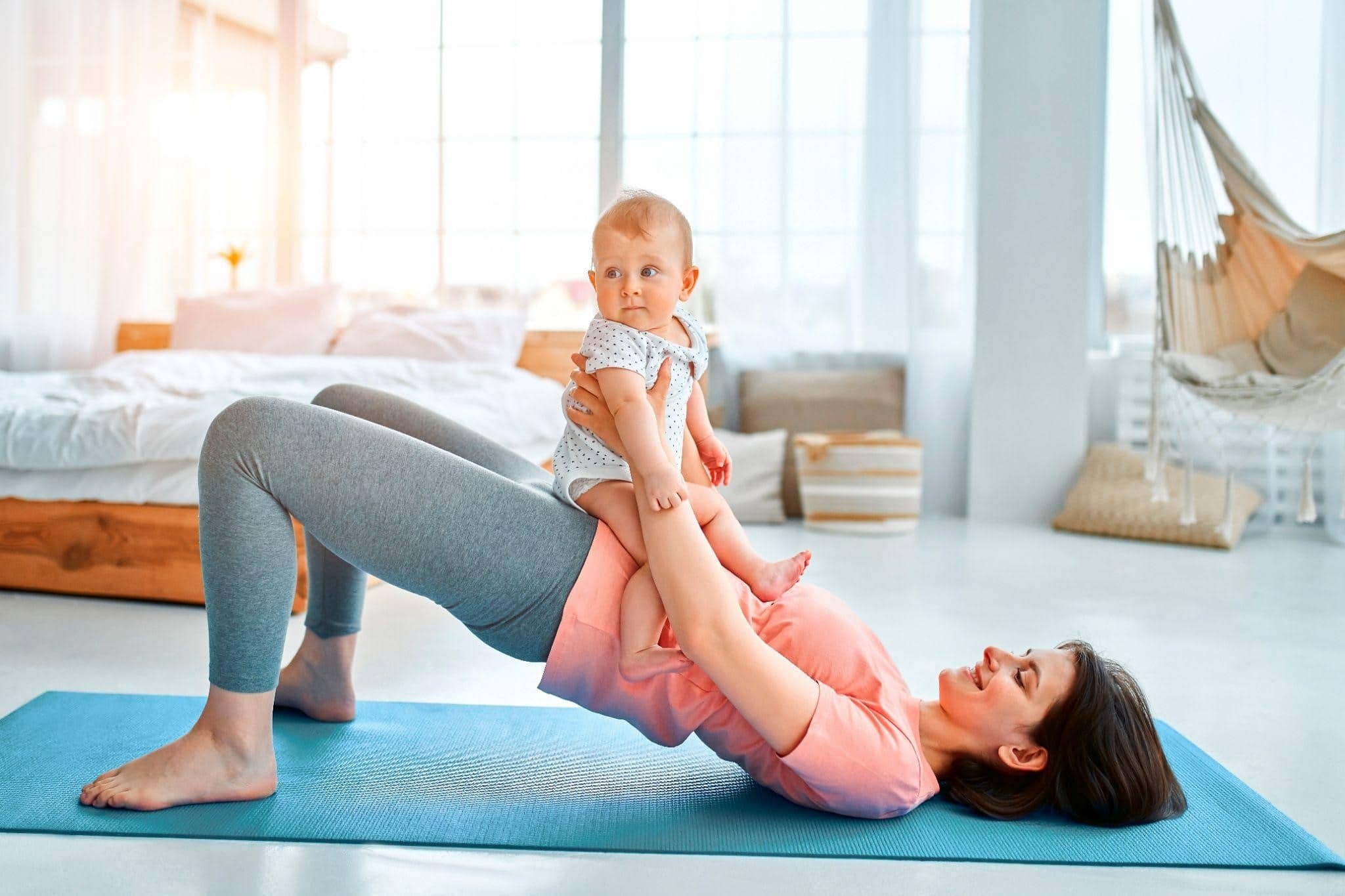 Diastasis Recti: Postpartum Complication That Nobody Talks About
When you're pregnant, the body undergoes multiple changes to accommodate the growth of your precious little one. The most obvious being the expansion of your abdomen muscles as the uterus expands. Because of this, many women will notice an indentation in the middle of their bellies post-pregnancy. This is normal. In some women, however, they carry a wider separation that may need medical attention. This condition is called diastasis recti.
What Is Diastasis Recti?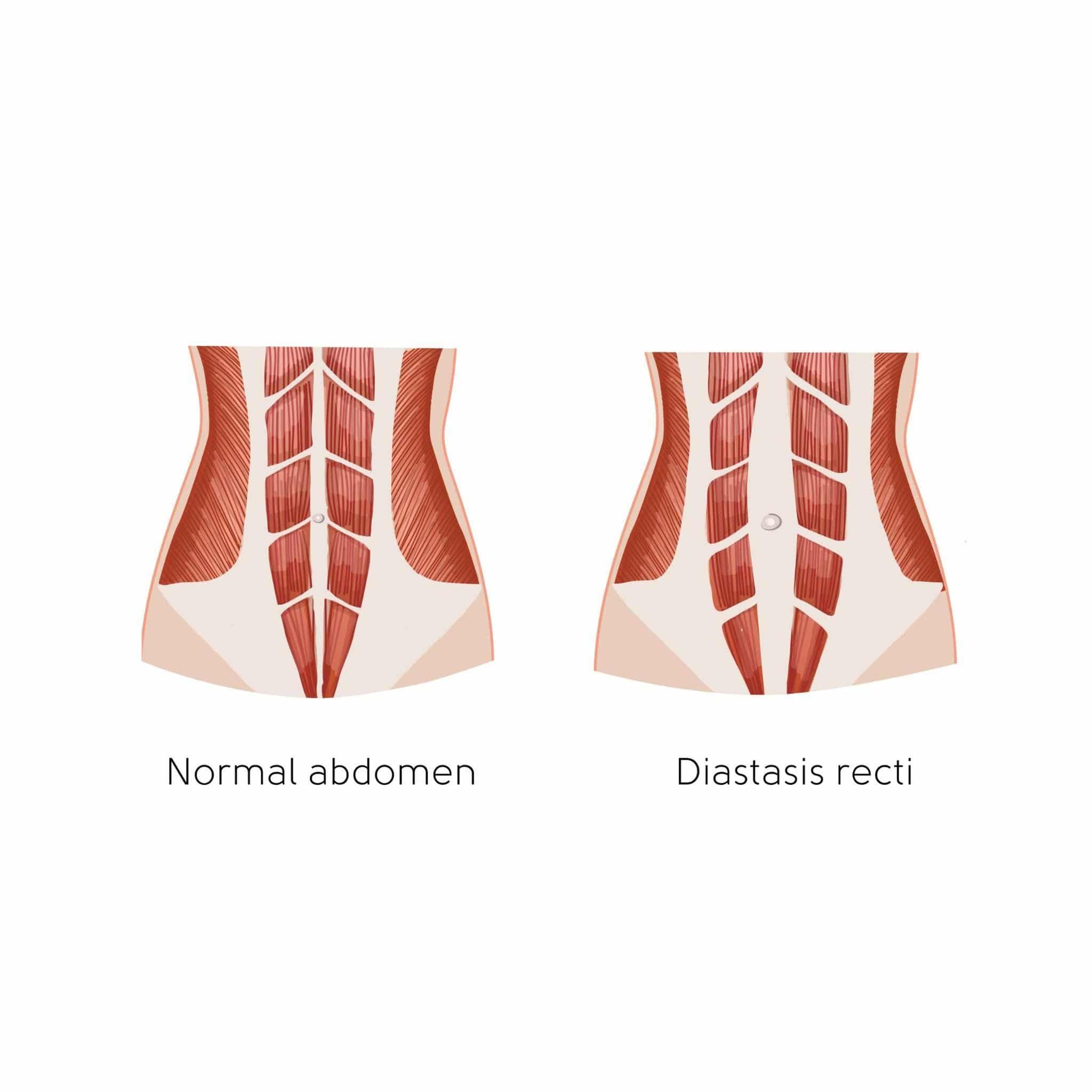 Diastasis recti is the separation of the outermost abdominal wall muscles. This condition occurs when the rectus abdominis (six-pack muscles) stretch sideways, causing damage to the connective tissue in the midline of the stomach.
Diastasis Recti from Pregnancy
Diastasis recti can happen in just about anybody, but it is especially common amongst childbearing women. Studies found that 33% of pregnant women and 60% of post-pregnant women experience some degree of it. Due to hormonal changes and a growing uterus, the abdominal muscles become over-stretched and weak. This can give way to diastasis recti, alongside other complications, such as compromised posture, weakened public floor and even reduced respiratory functions.
In some cases, this gap closes on its own during postpartum, but when the gap exceeds the standard measurement of 2.5cm, therapeutic intervention is required.
Symptoms of Diastasis Recti
Diastasis Recti During Pregnancy
Most of the symptoms of diastasis recti will be absent during the first half of the pregnancy. Towards the end of the second trimester or the beginning of the third trimester, some may notice a ridge or pouch forming above the belly button. Some other symptoms may include:
Pelvic pain
Increased risk of both ventral and umbilical hernia
Weakened push muscles
Postpartum Diastasis Recti
By the postpartum period, diastasis recti takes the form of a pouch that can leave women looking as if they are in the second trimester of pregnancy, months or decades after giving birth. In addition to the physical appearance, women may suffer from several health complications, which include:
Weakened back support, increased risk of back pain
Compromised support to the organs
Pelvic dysfunctions, such as urinary stress incontinence, overactive pelvic floor muscles and more.
That said, these symptoms, risks and severity of health complications will vary from one individual to another. There are several other influencing factors that you will need to take into consideration, such as age, height, mean weight before and after pregnancy, delivery mode, and more. If you're not sure whether you're suffering from diastasis rectus, be sure to consult your doctor.
Prevention and Management of Diastasis Recti
Diastasis recti can be healed without any need for surgery. However, that does not mean that it doesn't require any sort of intervention. In fact, exercising and even simply standing and sitting can aggravate the condition and delay healing.
The best-case scenario is to prevent diastasis recti before it can develop. Therapeutic exercises are proven to prevent diastasis recti, starting in the prenatal stage. Studies have shown that 90% of non-exercising pregnant women exhibited diastasis recti, while only 12.5% of exercising women had the condition. The American College of Obstetricians and Gynecologists advises to clock in at least 150 minutes of moderate-intensity aerobic activity every week. However, be sure to do this under the guidance of an obstetrician or women's health physiotherapist.
Therapeutic exercises aren't only great at preventing diastasis recti, but it's been shown to also wield results post-pregnancy. By activating the transverse abdominis (deepest abdominal muscle) and establishing proper coordination with the diaphragm and pelvic floor, not only can one reduce the physical appearance of the 'pouch', but also mitigate and treat the debilitating symptoms.
In addition, postnatal physiotherapy helps one to ease back into their everyday physical activities, improve mental acuity and reduce risks of other health complications beyond diastasis recti.
Getting Professional Help
At Rapid Physiocare, your health is our priority. We offer antenatal and postnatal care that can help prevent and manage diastasis recti or any physical discomforts and problems that may occur during and after childbirth. Our holistic pregnancy physio care includes manual therapy, pelvic floor strengthening, alleviation of joint aches. All of these combined can provide a healthier and pleasant pregnancy, so that you can take your first step as a new mother with ease.
If you wish to learn more about your pregnancy, the possible issues that may arise, and how exercise can help you during these nine months, check out our Antenatal Care classes in Singapore! There, you will learn how your body changes during pregnancy, the common problems faced by childbearing women and the exercises to help prevent and resolve them. Book an appointment with us to get started!
If you have any enquiries, give us a call at +65 6904 4900, and we're more than happy to help.
References
Chiarello, C. M., Falzone, L. A., McCaslin, K. E., Patel, M. N., & Ulery, K. R. (2005). The effects of an exercise program on diastasis recti abdominis in pregnant women. Journal of women's health physical therapy, 29(1), 11-16.
Roy, B., 2014. Postpartum Exercise. ACSM'S Health & Fitness Journal, 18(6), pp.3-4.
Sharma, G., Lobo, T., & Keller, L. (2014). Postnatal exercise can reverse diastasis recti. Obstetrics & Gynecology, 123, 171S.
Sperstad, J. B., Tennfjord, M. K., Hilde, G., Ellström-Engh, M., & Bø, K. (2016). Diastasis recti abdominis during pregnancy and 12 months after childbirth: prevalence, risk factors and report of lumbopelvic pain. British journal of sports medicine, 50(17), 1092-1096.
Tags :
Physiotherapy