Physiotherapy Treatment For Elbow & Wrist Pain In Singapore
Common Causes Of Elbow, Wrist & Hand Injuries
Elbow, wrist, and hand injuries are some of the most common injuries sustained in Singapore. They can be caused by excessive use of force, collisions and falls, blunt trauma, or simple wear and tear over the years. Most people are likely to experience some sort of elbow, wrist, or hand pain in their lifetime – early intervention and treatment is recommended to prevent the injury from worsening over time.
Our team of trained physiotherapists offer a range of physiotherapy treatments to help with pain management and alleviation for your elbow, wrist, or hand injury. Find out more about our services in our FAQ before reaching out to us for enquiries on consultation or treatment options.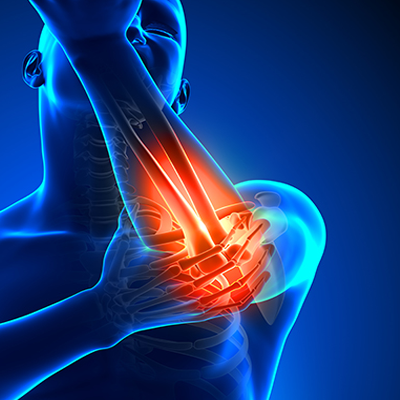 Elbow
Elbow injuries are commonly sustained when excessive force is applied to the joint, resulting in tears or stretches in the ligaments such as elbow sprains. Athletes and non-athletes alike might be familiar with conditions including tennis elbow and golfer's elbow, both of which start off as mild repetitive pain injuries but can worsen over time into severe burning sensations and a loss of grip strength. Non surgical options including physiotherapy can help with pain management and recovery in most situations.
Find out more about physiotherapy treatment options for common elbow injuries:
Wrist
Experiencing wrist pain is increasingly common in Singapore today due to repetitive movements of the wrist in our daily lives. Carpal Tunnel Syndrome is the most well-known wrist injury, and can affect anyone from clerical staff to factory workers to students. Daily overuse or excessive strain on the wrist can result in inflammation of the ligaments, leading to De Quervain's Tenosynovitis or trigger finger. Non surgical options including physiotherapy, stretches, or massage treatments can help with pain management and prevention in most situations.
Find out more about common wrist pain injuries and treatment options:
Hand
Hand pain and injuries can severely affect our day-to-day lives and activities. However, diagnosing and treating hand injuries are not always straightforward. A scaphoid fracture is a serious hand injury that can sometimes be overlooked as just a sprain as the fracture does not show any serious deformity in the wrist.
Get in touch with our therapists for a personalised treatment plan today!