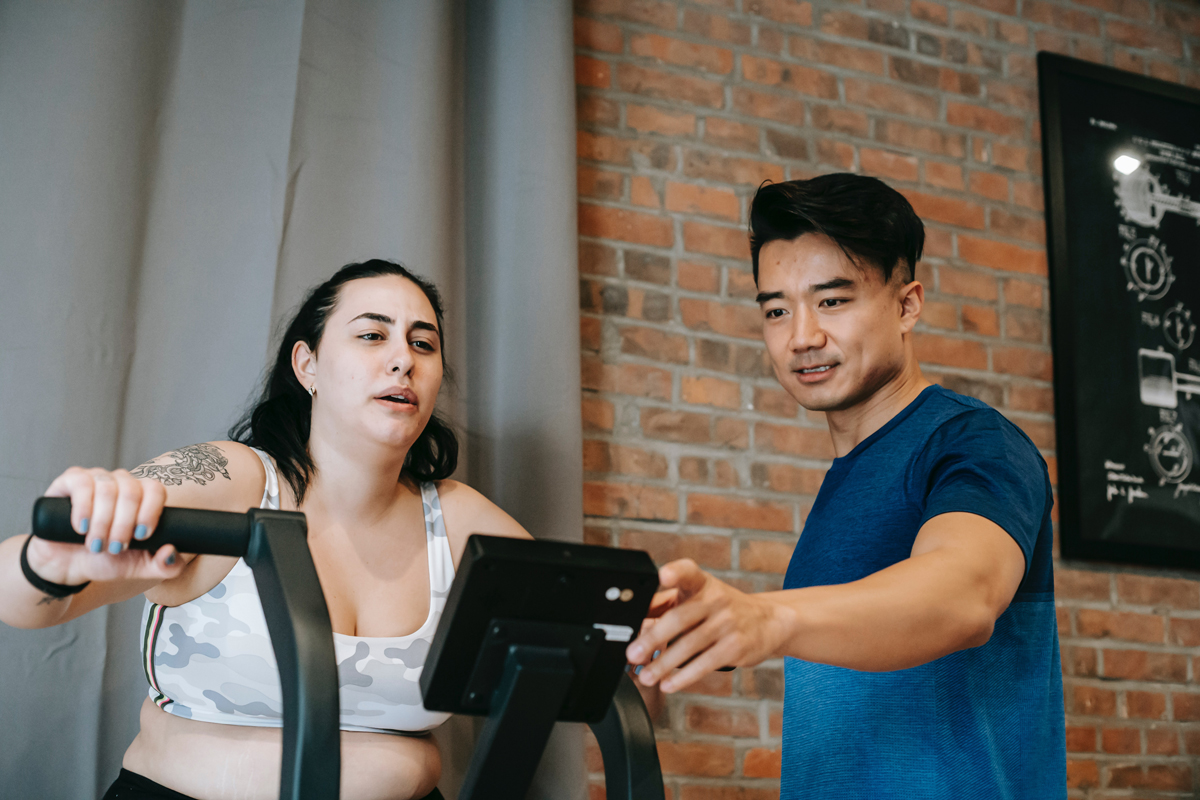 I'm Exercising but I'm not Losing Weight. Why?!
If you're exercising regularly but you are just not seeing the results you want in terms of weight loss, it can be frustrating. There are a few possible reasons why this might be happening. One possibility is that you're not burning enough calories as you think you are. It's important to remember that obesity is a complex condition, and simply exercising more isn't always going to lead to weight loss.
In this article, we'll explain what the various possible reasons are as to why the number on the weighing scale just simply refuses to drop to your desired number.
Why Am I not Losing Weight?
This is a complicated question with a multitude of different answers. The caveat is, no one answer will satisfactorily explain why your attempt to lose weight is facing so many obstacles, but here are five possible reasons:
1. You're Not Burning Enough Calories
Even if you're exercising regularly, you might not be burning enough calories to make a difference on the scale. To lose weight, you'll need to create a calorie deficit, which means burning more calories than you consume. If your workout routine isn't intense enough or long enough, you might not be burning as many calories as you think.
2. You're Not Eating the Right Foods
If you're exercising regularly and burning enough calories, but you're not eating the right foods, you won't lose weight. To lose weight, you'll need to eat a healthy, balanced diet that includes plenty of lean proteins, whole grains, as well as fresh fruits and vegetables.
3. You're Not Challenging Yourself
If you're doing the same workout day after day, your body will eventually adapt, and you'll stop seeing results. To continue losing weight, you must keep your body guessing by mixing up your routine and challenging yourself with new exercises and setting new goals to surpass your limits.
4. You're Not Setting Realistic Goals
If your weight-loss goals are unrealistic, you're setting yourself up for failure and frustration. Make sure you set fitness and weight-loss goals that are achievable and specific so that you can stay motivated and be on track.
5. You're Not Consistent 
Weight loss is a process that takes time and consistency. If you're only working out sporadically, it's no wonder you're not seeing results. To lose weight and keep it off, you'll need to exercise regularly and make healthier decisions all the time. If you think one or more of these factors might be affecting your weight-loss efforts, talk to a specialist for more advice. With the right approach, you can reach the goals you have set and start seeing results on the weighing scale!
What Should I Do?
If you're not seeing results even though you're exercising on a regular basis, don't give up. First, take a step back and analyse your current routine. There might be some changes you can make to help you see results in your attempts to combat obesity. Here are a few suggestions:
1. Eat Clean 
To lose weight, you must fuel your body with healthy, nutritious foods. This is the most important thing you can do for your body if you want to see results. Eating clean means consuming whole, unprocessed foods that are packed with nutrients and free from chemicals. This way of eating will help improve your overall health and fitness level, as well as promote weight loss.
2. Track Your Calories
Apart from eating clean, it is also vital that you make sure you're burning enough calories. If you're not sure how many calories you should be burning, talk to a specialist or use a calorie-tracking app. It's also vital that you eat the right foods that are properly labelled for tracking purposes, as you will need to make sure you're getting the right macronutrient balance.
3. Get on a Guided Exercise Programme
Getting on a guided exercise programme is a great way to stay motivated. It will also help you to focus your efforts so that you make the most out of your time at the gym. In a guided exercise programme, our specialists will work together with you to set realistic weight loss goals that are achievable and specific so that you can better measure your progress and success. This will keep you motivated.
Lose Weight with Rapid Physiocare's Guidance
One of the most important things to remember when trying to lose weight is that it takes time and consistency to see results. There will be no quick fixes or magic solutions. So, make sure you're in it for the long haul and that you're consistent with your efforts.
Here at Rapid Physiocare, we help you get the best out of your weight loss regimen. Our Exercise for Health Physiotherapists can help assess your health and wellness goals and recommend a suitable guided exercise programme for you. Employing the principles of SMART (Specific, Measurable, Achievable, Realistic, and Timely) goals as well as strength and conditioning activities, we will help ensure that you reach your target weight and fitness level.
Learn more about our guided exercise programme and what it can do for you. Should you have any questions, feel free to contact us by phone or email.