Lumbar Spine Physiotherapy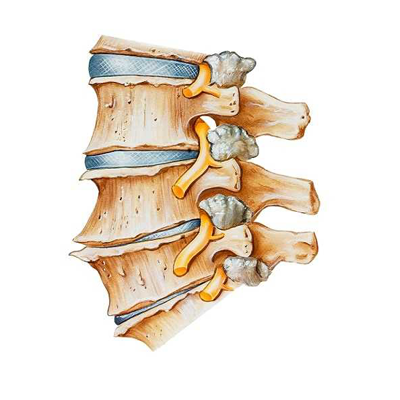 What Is Lumbar Spondylosis?
Lumbar spondylosis is a general term used to describe the degenerative condition of the spine in the lower back. The purpose of the lumbar spine is to support most of the body's weight. Hence it is natural that the vertebrae gradually get worn down and compressed due to wear and tear over time. Treatment of the condition predominantly involves pain relief through physiotherapy.
Degeneration of the spine may result in bone spur formation, disc degeneration or herniation. Spondylosis is more prevalent in the lumbar region than in the cervical as it withstands most of the mechanical stress. It is mostly common in people above the age of 60, and is more prevalent in women than men.
Signs & Symptoms Of Lumbar Spondylosis
It is normal that most people with this condition do not display any symptoms. However, when symptoms do occur, they usually include:
Back pain and stiffness
Pain after prolonged inactivity (eg: prolonged sitting, getting up from bed)
Leg pain
Numbness, tingling or weakness down the buttock and leg
The affected areas vary depending on the level of the nerve being irritated and compressed.
Treatment Of Lumbar Spondylosis
There is no treatment to reverse the process of spondylosis as it is a degenerative condition. However, means can be taken to relieve the symptoms, which include:
Pain medication
Lumbar spine physiotherapy
Exercises
Steroid Injections
Surgery
Many with lumbar spondylosis may experience mild, occasional symptoms that require no treatment. However, if pain becomes persistent or severe, it is vital to seek medical attention as it could lead to other complications in the spinal region. Our team of physiotherapists at Rapid Physiocare can help you diagnose conditions of the lumbar spine and prescribe a suitable treatment and pain management plan for you. Book an appointment with us today.