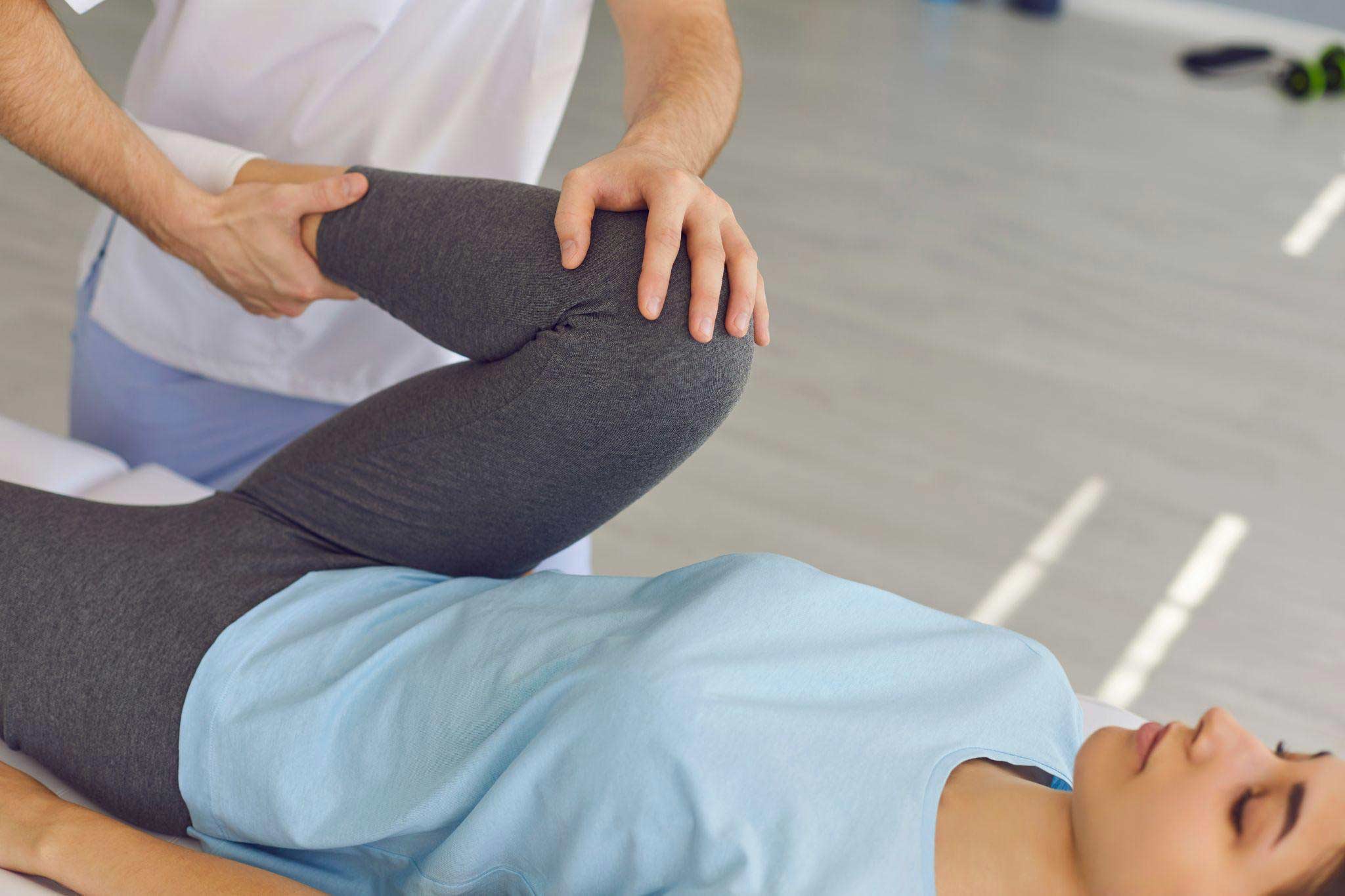 Post-Surgical Women's Health Physiotherapy: Working Towards Recovery
Any surgery, planned or otherwise, can place the body under a lot of stress. To combat the effects of anaesthesia and surgery, the body prompts a surgery-induced stress response and works hard to repair the injured site. Often, this translates to an extended recovery period, one where one's daily life can be interrupted. To ensure optimal recovery, rehabilitation is a must should a patient wish to resume their normal activities as quickly as possible. Patients can leverage the help of physiotherapists and undergo a set of physical therapy exercises that have been tailored specifically for their condition and recovery.
Unfortunately, after the effects of anesthesia wears off, there are instances where patients' conditions relapse and they experience lingering pain that may get worse with time if post-op physiotherapy is neglected. Ultimately, rehabilitation is a process that requires the cooperation of the patient to follow through their physical therapy regimen at home, eventually without the help of a physiotherapist.
Let's take a look at a few intensive surgeries and how home physiotherapy can aid in post-surgical recovery.
Mastectomy
Mastectomy is a surgical procedure to remove one or both breasts, partially or completely. This intensive surgery culminates in various types, all of which are used to treat breast cancer. About 40% of women have gone through this and all of them can vouch that the process of removing the cancerous cells from their body is a long, complex and distressing one. On top of the mastectomy surgery, patients may have to undergo chemotherapy, radiotherapy, immunotherapy and endocrine treatment. This arduous journey can negatively affect one's physical, mental and emotional health that brings down one's body image and self-esteem if there's no adequate support system. All of these, compounded with the effects of the other treatments, may make the recovery journey extremely difficult.
Transverse Rectus Abdominis Myocutaneous (TRAM) flap is an option for those looking to have breast reconstruction done. This procedure involves using tissue from the lower abdomen to create a new breast after mastectomy. While popular, this surgical procedure may come with complications, for instance, reduced abdominal muscle strength, abdominal wall hernias, low back pain, atelectasis (collapse of one or more areas in the lung), pulmonary emboli (blood clot within a blood vessel), tightness at the shoulder and scapular region, and deep vein thrombosis (blood clot within a deep vein).
To ensure optimal recovery, physical therapists play their role here with pulmonary rehabilitation to improve lung function and effectively enhance their quality of life. Manual lymphatic drainage will also be incorporated to stimulate one's immune system, improve lymphatic drainage and blood circulation. Education in good posture,proper body mechanics, and designing an individualised therapeutic exercise programme will also be included in the recovery. Patients are encouraged to integrate these techniques in their daily lives once their supervised rehabilitation has ended to ensure a sustainable recovery.
Wertheim's Radical Hysterectomy
For decades, Wertheim's radical hysterectomy has been the treatment of choice for invasive cervix cancer. It involves the removal of the cervix, uterus and supporting tissues. The treatment for cervical cancer is a rather complex procedure which requires a multidisciplinary approach. Other forms of treatments may need to be performed alongside Wertheim's radical hysterectomy. Some of which include chemotherapy, radiation and immunotherapy. Pelvic lymphadenectomy (PLND), the removal of cancerous pelvic lymph nodes, and total hysterectomy with bilateral salpingo-oophorectomy (THBSO), the removal of the uterus, cervix, ovaries and fallopian tubes, may also be considered as treatment options.
After an invasive surgery, it is not uncommon that patients may experience complications, such as an atonic bladder (a bladder whose muscles do not fully contract), fistulae (abnormal connection or passageway that connects two organs or vessels), urinary incontinence, ureteral stenosis (the narrowing of the urethra), dehiscence (a partial or total reopening of a surgical incision), lymphedema (build-up of lymph fluid), and injuries to the bladder, ureter, and great vessels. As such, recovery for Wertheim's radical hysterectomy can be a daunting and challenging one. Patients are encouraged to engage in no strenuous activity, heavy lifting , and no sexual activities for six weeks.
As with most post-operative recovery, rehabilitation is not complete without physical therapy. Mobility and strengthening exercises are encouraged during these weeks to regain muscle strength and engagement. Pelvic floor physical therapy is crucial as considerable pelvic irritation and inflammation will occur following hysterectomy. This will affect the pelvic floor muscles' (PFMs) ability to produce significant force with contraction or fully relax after a contraction. It can also cause the PFMs to tighten in an attempt to protect the injured tissues. Even when the body has healed from the surgical procedure, such dysfunctions may carry long term effects, often resulting in pelvic pain or incontinence years later. Hence, patients are advised to diligently practice physical therapy exercises once they are discharged.
Rapid Physiocare: Optimising Your Recovery Journey
Post-surgery, your body is in its most vulnerable state and it has to relearn the ability to function as per normal again.. During this stage, one will need to train and make changes to adapt to different stages of recovery. Seeking a specialist's expertise is encouraged to ensure that recovery is done in the safest and most effective manner possible.
At Rapid Physiocare, we pledged to establish a strong foundation for your recovery. Our team of experienced physiotherapists will guide you through every step of the recovery process, ensuring that you receive adequate care and support you need during this period of time. We offer a comprehensive list of physical therapy services, including post-operative physiotherapy. manual lymphatic drainage and rehabilitative exercises, to better cater to your needs.
Kick start your recovery journey and book an appointment with us today!
References:
Frederick, P., Whitworth, J., & Alvarez, R. (2011). Radical hysterectomy for carcinoma of the uterine cervix. The Global Library of Women's Medicine and Healthcare.
Lim, Y. K., Chia, Y. N., & Yam, K. L. (2013). Total laparoscopic Wertheim's radical hysterectomy versus Wertheim's radical abdominal hysterectomy in the management of stage I cervical cancer in Singapore: a pilot study. Singapore Med J, 54(12), 683-8.
Monteiro, M. (1997). Physical therapy implications following the TRAM procedure. Physical therapy, 77(7), 765-770.
Ruan, X. C., Wong, W. L., Yeong, H. Q., & Lim, Y. K. T. (2018). Comparison of outcomes following laparoscopic and open hysterectomy with pelvic lymphadenectomy for early stage endometrial carcinoma. Singapore medical journal, 59(7), 366.