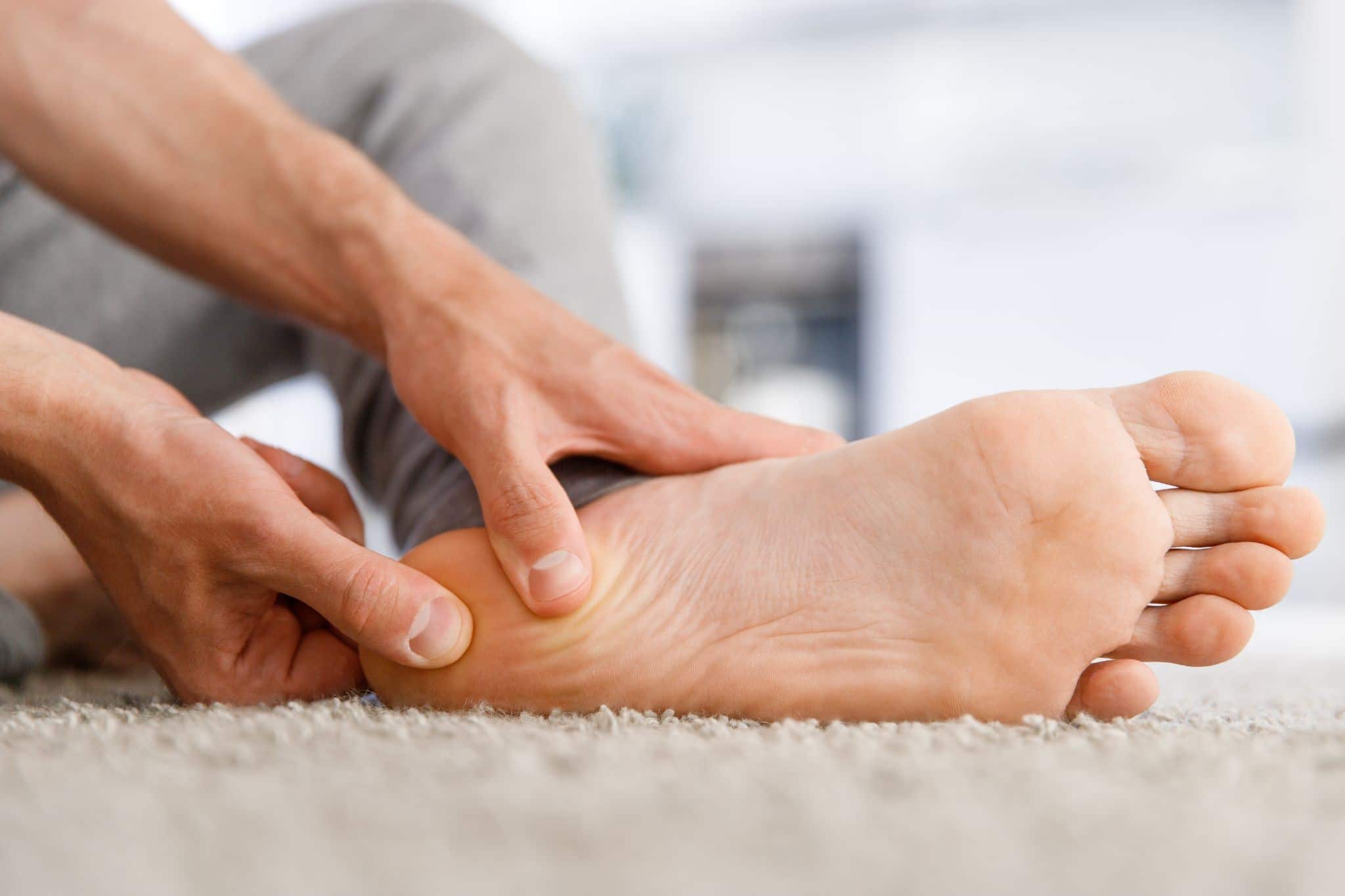 Treat Your Plantar Fasciitis and Be Back on Your Feet Again
Getting out of bed in the morning marks the beginning of a new day, but it may be an excruciating start for people with plantar fasciitis. If you ever experience sharp, stabbing pain at the heel that is impossible to ignore, chances are, you have plantar fasciitis.
What Is Plantar Fasciitis?
Plantar fasciitis is a common cause of heel pain, accounting for 11 to 15 per cent of all foot symptoms that require professional care amongst adults. The plantar fascia is a thick ligament that connects the heel to the toes, and it plays a crucial role in the biomechanics of the foot by providing support for the arch and acts as a shock absorber. When overused, strained, or experienced wear and tear, an injured thick ligament will not only cause foot pain and stiffness, but also affect the way you walk.
What Causes Plantar Fasciitis?
Remarkably, for a common condition, the underlying reason for plantar fasciitis is still not yet known. Although, studies have deduced that it may be multifaceted. One 2003 study suggests that it may involve degeneration of the plantar fascia, caused by undue pressure. This may explain why it's especially prevalent in athletes, affecting as much as 10% and 20% of injured athletes and 22% of runners.
Other causes may include:
Poor footwear (summer sandals, flat sneakers, etc)
Poor biomechanics (over and under pronation, weak intrinsic foot muscles)
Weight gain (during and after pregnancy), Obesity
Other Causes of Heel Pain to Be Considered
Part of diagnosing plantar fasciitis is a process of elimination, as foot, heel or arch pain is a common symptom of many other conditions, including:
Calcification of the heel (heel spurs)
Tendinopathies
Spondyloarthritis
Tarsal coalitions
Soft tissue tears
Stress fractures
As such, diagnosis may include ultrasound, X-ray, MRI, or pathology tests to determine whether it's plantar fasciitis or otherwise.
Management of Plantar Fasciitis
Luckily, most plantar fasciitis can be treated within 6-18 months of conservative therapy, with major cases resorting to surgery.
Anti-Inflammatory Agents
Anti-inflammatory agents used to treat plantar fasciitis include ice, oral nonsteroidal anti-inflammatory drugs, and injection of corticosteroids. That said, these anti-inflammatory agents only offer a short-term solution for foot pain, with risks of health complications. Nonsteroidal anti-inflammatory drugs, for instance, can cause gastrointestinal bleeding, gastric pain, and renal damage.
If you wish to opt for anti-inflammatory agents, be sure to consult your doctor before you do so.
Physical Therapy
Physiotherapy plays an important role in the treatment of plantar fasciitis. Therapeutic exercises are employed to stretch the plantar fascia and the Achilles tendon, as well as strengthen the lower leg muscles. Doing so will help stabilise your walk and lessen the workload on the plantar fascia, allowing the thick ligament to heal.
Extracorporeal Shockwave Therapy
Extracorporeal shockwave therapy is an invasive process that uses shock waves to cause micro disruption to the thickened plantar fascia. Doing so will help to inhibit the pain receptors and stimulate the healing of soft tissue.
Before you consider extracorporeal shockwave therapy as your treatment of choice, be sure to consult your doctor for advice. Shockwave therapy should be regarded as an end-stage treatment for patients who have failed conservative measures and are reluctant to have open surgery.
Bear in mind that no two cases are the same. A good, tailored management plan is required to produce good results. The time frame will also vary from person to person.
If these treatments do not offer results, surgery should be considered.
Get The Professional Help You Need
At Rapid Physiocare, we strive to offer holistic physio care solutions to alleviate any body pains and problems that you may be experiencing. Our highly trained professionals are equipped at delivering specialised care, focusing on individualised therapies and swift recovery. We provide an extensive list of services to aid you in your journey towards recovery, with services including physiotherapy and extracorporeal shockwave treatment.
Let us help you improve your quality of life. Head down to our outlets in Singapore or book an appointment with us today.
References
Buchanan, B. K., & Kushner, D. (2017). Plantar fasciitis.
Buchbinder, R. (2004). Plantar fasciitis. New England Journal of Medicine, 350(21), 2159-2166.
Cutts, S., Obi, N., Pasapula, C., & Chan, W. (2012). Plantar fasciitis. The Annals of The Royal College of Surgeons of England, 94(8), 539-542.
Lemont, H., Ammirati, K. M., & Usen, N. (2003). Plantar fasciitis: a degenerative process (fasciosis) without inflammation. Journal of the American Podiatric Medical Association, 93(3), 234-237.